MODERATOR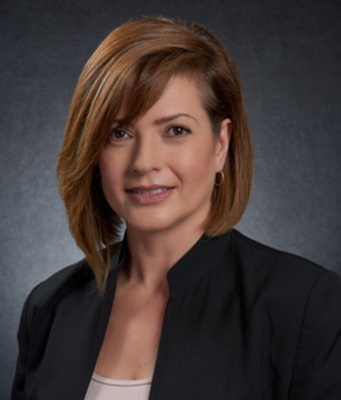 Vanessa Welch
Senior Manager - Emirates Maritime Arbitration Centre (EMAC)
Vanessa Welch has established a career in operations and corporate management in the UAE over a span of 25 years. Her journey in logistics and then shipping started in 2003 and has seen her working in supply chain management, chartering and operations. In her role at Vela International Marine Limited from 2007, Vanessa specialized in crude chartering and scheduling specifically with VLCCs. Having taken a year's sabbatical to complete her studies with the Institute of Chartered Shipbrokers (ICS), then winning the ICS award for Tanker Chartering in recognition from Shell, Vanessa joined the United Arab Chemical Carriers and worked in the commercial department with vessels carrying petroleum products. In 2019, the ICS recognized Vanessa as a Fellow of the Institute of Chartered Shipbrokers, one of the few women in the Middle East to have achieved that honour. After a short absence from the maritime industry, Vanessa returned to a role with the Emirates Maritime Arbitration Centre as their Senior Manager. As part of the Centre's founding team, and taking a lead in the Centre's business development and marketing efforts, as well as, playing an integral role in the Dubai's maritime cluster, Vanessa has helped create a platform that brings the maritime community together through discussion about issues and frustrations faced in the sector as a whole. EMAC's breakfasts have been a staple event for the maritime industry in the region for the last few years. In bridging the gap between legal and commercial, her mantra continues to be that of 'Be the change you would like to see in the world.' With that in mind, Vanessa continues to be involved in various initiatives through which shipping can market itself to attract talent to build on competency in the sector.
PANELISTS
Sara Khoja Partner at Clyde & CO
Sara joined the Dubai office in January 2008 establishing the employment team, prior to which she practised employment law in London for six years. She has a focus on multijurisdictional projects and advising employers within the insurance, infrastructure, TMT, hospitality, retail, healthcare, shipping, and aviation sectors. She works with the firm's Japan desk to advise Japanese clients in the region and has an extensive KSA employment practice as well as a UAE and wider MENA practice. She is increasingly working with her clients to manage their operations in Africa.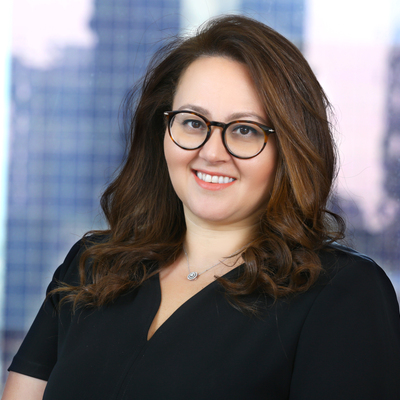 Rania Tadros Managing Partner Ince & Co. Middle East
Rania is Managing Partner of Ince's Dubai office. She joined the firm as a trainee and qualified in London in 2000, before relocating to Dubai in 2013. She became Managing Partner the following year. Rania has over 20 years' experience in shipping/offshore energy disputes as well commercial support to companies in the shipping and offshore sectors.She is interested in all contentious and commercial matters with a particular focus on anything with a Middle East flavour. She likes to understand her client's business so that she can offer first class legal support as and when it is needed. Of particular interest is the energy and offshore industry and she is closely involved with a number of the world's largest providers of offshore support services She also specialises in issues arising in construction contracts and has advised on numerous related disputes.Rania's experience extends to regularly advising clients on matters arising from utilisation of vessels and offshore structures, limiting and excluding liability, contractual disputes and providing general legal support to companies operating in the maritime field.She has also recently been involved in numerous significant debt collection cases leading to bankruptcy applications being made before UAE Courts under the UAE Bankruptcy Law.Rania is recognised in the Global Chambers & Partners and Legal 500 directories and was previously awarded "Lawyer of the Year" by the DIFC Academy of Law.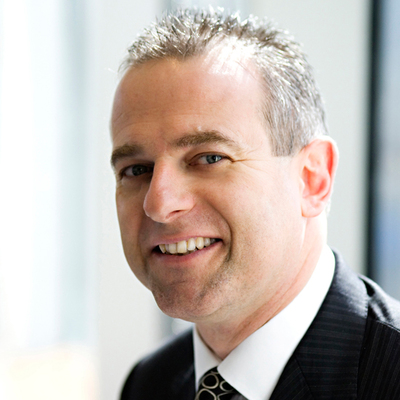 Richard Briggs
Executive Partner at law firm Hadef & Partners
Executive Partner at law firm Hadef & Partners, Richard Briggs is a recognised leader in commercial dispute resolution in the UAE and has practised contentious business law in the UAE for most of his career. His areas of specialisation are in the litigation and arbitration fields, particularly with reference to maritime, trade and insurance law in the United Arab Emirates and the Middle East area. Prior to working at Hadef, Mr Briggs trained with Clifford Chance in London and Dubai, later joining another UAE law firm as a partner. He graduated from the University of Warwick (LLB) and the College of Law, Guildford (United Kingdom). He is a member of the Law Society and a Practicing Solicitor of the Supreme Court of England and Wales. He is also a member of the International Bar Association and World Jurist Association. Richard is the ICC FraudNet member for the UAE, Middle East Regional Coordinator for the Inter-Pacific Bar Association and former Vice Chair of the IBA Maritime Committee.
Dr. David Galea
Vice President – Legal ,IMI
Dr. David Galea is a corporate and commercial lawyer specialized in the fields of maritime, transport and oil and gas. His career has spanned roles in private practice in 3 jurisdictions, including the UK and the UAE as well as roles as General Counsel at two of the largest shipyards in the Middle East. Prior to taking on his role as VP – Legal at International Maritime Industries, in the Kingdom of Saudi Arabia, David was a partner at Ince, where he advised shipyards, shipowners, banks, international and national oil companies and many other entities in the maritime and oil and gas space.His roles have included being a strategic advisor to Boards of Directors and CEOs as well as acting on multi-billion dollar financings and financial restructurings, developing strategic concepts for new business lines, structuring shipping organisations and their businesses as well as the usual contract advisory work on the construction, delivery, sale and purchase, chartering and scrapping of vessels.David is also chairman and co-founder of MentorMeet, a mentoring organization for in-house lawyers in the GCC and has co-founded a number of businesses, including a blockchain based maritime startup.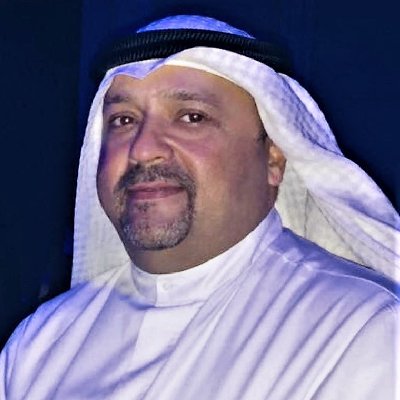 Mr. Jamil Al Ali
Manager - Fleet Engineering Group, KOTC
Mr. Jamil Al Ali – Manager, Fleet Engineering Group, Kuwait Oil Tanker Company, joined KOTC in the Year 1985 on Scholarship Program. Attended South Tyneside College as a Marine Engineering Cadet. He later joined the company fleet vessels in 1988 and sailed until 2002 serving in all the ranks upto Chief Engineer.
Mr. Jamil had sailed onboard all classes of vessel in KOTC Fleet, Crude, Products and LPG from 1988 – 2002 and joined Kuwait Oil Tanker Company Head office in 2002 worked in Fleet Engineering group until 2012, later appointed as Manager to the Fleet New Building Projects Group and once again re-appointed as Manager Fleet Engineering Group in 2017.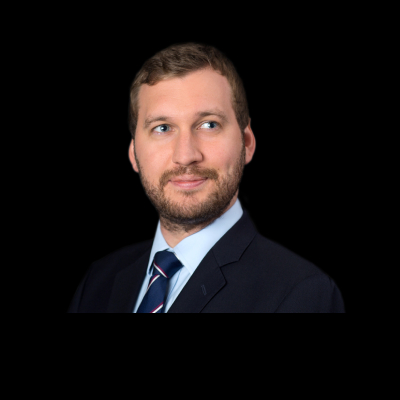 Mark Lakin
Senior associate , Stephenson Harwood
Mark is a skilled litigator with extensive experience in shipping, commodities and trade finance disputes. Having trained in London and practiced there for the first five years of his career, Mark moved to Dubai in 2017 in order to focus on building the Firm's shipping and commodities practice in the UAE. He continues to be heavily involved in arbitration and Court cases in England for clients based the Middle East whilst also becoming a specialist in matters before the Dubai International Financial Centre Courts and arbitrations seated in the UAE.He has acted for a cornucopia of clients, ranging from oil majors, state-owned oil companies, trading houses, smaller independent commodities traders, shipowners, hedge-funds and banks. The majority of those matters have been arbitrations in the major shipping and commodities forums, including the LMAA, LCIA, DIFC-LCIA, DIAC GAFTA, FOSFA, ICC, UNCITRAL, SIAC, HKIAC and the first case before the newly formed Emirates Maritime Arbitration Centre (EMAC). The disputes have ranged from modest demurrage disputes to oil and gas disputes worth hundreds of millions of dollars.His reported Court cases in England include H&CS v RBRG Trading, Petrosaudi Oil Services v Novo Banco & Ors and Integral Petroleum SA v Perogat FZE & Ors. In Dubai he has recently acted in one of the leading cases on the enforcement of foreign judgments in the DIFC - Essar Global Fund Limited v Barclays Bank PLC & Ors.
Mark has also undertaken a number of secondments with both trading houses and trade finance banks, which has led to him being involved in non-contentious work such as advising on the structuring of trade finance facilities and 'repo' sale contracts.